What are the UBER Driving Requirements?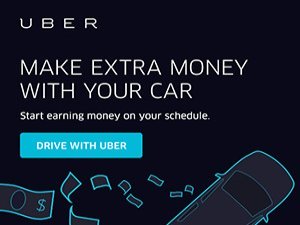 If you are looking for more information about the UBER Driving Requirements we have gathered the necessary information to help you.  As long as you meet the minimum requirements, you can be up and driving for UBER in a few days.  It is always a good idea to do research before you decide to become a UBER driver.
Here are the UBER Driving Requirements:
Minimum UBER Driving requirements
Anybody can drive with Uber, although there are a few minimum requirements:
Be at least 21 years of age
Have at least one year of driving experience in the U.S. (3 years if you are under 23 years old)
Have a valid U.S. driver's license

You must have a fairly clean driving record
You cannot have a DUI
You cannot have any major incidents within the last 3 years

Use an eligible 4-door vehicle

There are certain requirements and  you need to be able to meet those requirements for your vehicle to qualify.  Each state might have different regulations so be sure to check with UBER regarding those requirements.
Your vehicle must be in good working order and must not have any major dents or stains in the car
Required UBER Driving documents
Before hitting the road, share the following documentation:
A valid U.S. driver's license
Proof of vehicle registration

Your vehicle must be registered in the state you are driving
Your vehicle registration must be current

Proof of vehicle insurance

Your vehicle insurance must be registered in your name
You must get ridesharing specific insurance so you can have the proper insurance coverage
UBER Driver screening
After signing up, take a few minutes to start a screening online. It'll review your driving record and criminal history.
I hope this information has been helpful and that you have all the information you need regarding UBER driving requirements.  I wish you the best of luck as you start your UBER driving career!